A project to support and accompany new Parkinson's contenders
Support and accompaniment project for new Parkinson's contenders - up to two years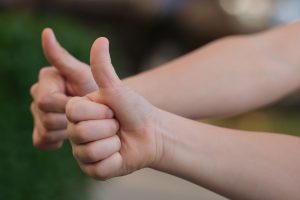 These days, the Parkinson's Association in Israel is expanding the support tracks for contestants and developing a dedicated track for support and personal accompaniment for new contestants (up to two years from the discovery of the disease).
The purpose of the project is to inaugurate through an old contender and accompany a new contender to help with challenges, provide information, knowledge and support, and give tools to optimally deal with the disease and its consequences.
The premise is that meeting and talking with an old Parkinson's survivor, who has experienced similar challenges, creates an atmosphere of empathy, acceptance, belonging and non-judgment. This atmosphere encourages the honest expression of feelings and questions and it also allows the new contestants to learn from the practical experience of veterans and gain a positive perspective.
The veteran contestants will undergo training and will be accompanied throughout the project by professional parties led by Noya Geva - a social worker and personal family therapist at the Center for Movement Disorders at the Tel Aviv Medical Center.
Participation in the project requires prior registration.
Those interested in taking part in the project as mentors or trainees are invited to receive further details and register accordingly: